We are proud to announce that Intrawork is an Official Service Disabled Veteran Owned Small Business as stated under Presidential Authorized Executive Order 13360 of the United States of America. Becoming a SDVOSB enables local, state, and federal organizations to take advantage of this opportunity through the use of our technology services, sales of hardware and/or software purchase system and application needs. If you are a government group who MUST meet your obligation to Executive Order 13360, and are needing to purchase ANY type of technology solutions or goods, allow us the opportunity to assist in your success. MORE>>
te

Intrawork's philosophy is straightforward. Change is healthy. Challenge is opportunity. Technology backed by intelligence is more than a tool. Clients are partners. Intrawork combines that philosophy with a talented, visionary team and a deep technology knowledge base to build and deliver tomorrow's technology today.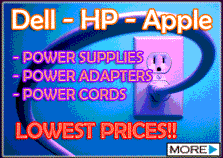 If you have a need, Intrawork can address it. If you have a problem, let us fix it. If you have an idea, we can run with it. If you have a dream, we can make it a reality.
Explore the Intrawork web site to discover the wide range of technology products, services and solutions we provide and the diverse client base we've served.
We think you'll agree that at Intrawork, business and intelligence truly come together to create meaningful, cutting-edge technology that impacts bottom lines, those lines being our customers bottom lines and their customers bottom lines.
"The industrial landscape is already littered with remains of successful companies that could not adapt their strategic vision to altered conditions of competition." - Ralph Abernathy (1926 - 1990), American religious and civil rights leader
At Intrawork, we're ready to lead you through the technology landscape to ensure that you adapt, and not just survive, but succeed above and beyond the competition. This is our promise to you.

Areas of Interest
DELIVERING LOW PRICE POWER ADAPTERS!

Intrawork has launched a new store area for PC and Apple Power Adapters, Power Cords and Power Supplies. Many are priced below $10.00!! Click more to view this new cost effective offer.

More than 10 kick-ass elements in managing remote teams and people.


"Remote managers need more energy, because a lot of what you have to do is transfer that energy to your team," says Juliana Slye, who manages remote employees as director of the government division at software maker Autodesk.



Website Content Update Services Intrawork has slashed rates on our website content update services and has now is proud to pos

t service rates that can be found on our content services rate card. Click more to view this new cost effective offer.

18 Web-Marketing Concepts That Make a Difference
If you've been looking high and low for the secret of Web success, today is your lucky day. We've put a little something together that we call '18 Web-Marketing Concepts That Make A Difference.'


A fond farewell to historical Microsoft FrontPage You heard it right, now come read a short piece on the life of this legendary software.

Intrawork Services backed by Tennis Connect and the Tennis Industry Association (TIA):
To meet the needs of tennis industry professionals, tennis club owners, tennis club professionals and staff members Intrawork becomes the Premier Business Partner to offer products and services solely catering to the Tennis Industry.

New team forms at Intrawork: "The Intrawork Tennis Technology Team" assembles to provide the Tennis Industry with cutting edge services for their Pro's, their Players and Tennis Club owners on the whole.

Intrawork offers Search Engine Optimization SEO - Strategic SEO Services. Come check out our full load of Search Engine Optimization SEO solutions which include keyword research, site optimization, search engine submission, and directory submissions.

Intrawork's latest solution now offered. Intrawork to offer custom content management solution (CMS) to customers seeking to manage their site content via this browser based CMS solution that allows content owners to update their own content, track their updates and schedule and track all updates



Intrawork signs contract with U.S. Army U.S. Army TRADOC Analysis Center asks Intrawork to provide them with custom web development solutions.